Every year, we add a few new designs to our
Puerto Rico Shop
. You might ask, "What are you guys, Puerto Rican?" And i'll say, no, we're not Puerto Rican, but when
Safari Brand
had first started, majority of our supporters happened to be
Boricua's
! (By the way, I'm not yelling. It's just that you can't say Boricua without '!' behind it). Let alone the hundreds of customers, many musicians pushed the brand to where it got. To name a few,
Voltio, Calle 13, Daddy Yankee, N.O.R.E
, & almost any other Puerto Rican artist has been in a Safari Brand shirt. So therefore, it was only right to give them a specified area in our shop. And don't call it segregation!
This year, one new design has made it's way to the
PR Shop
, so far.
We call this
Prizza
.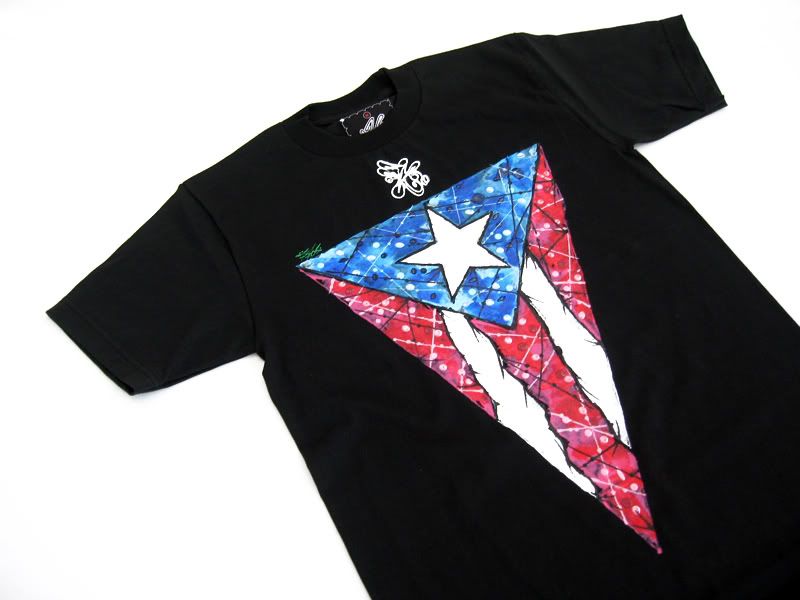 Obviously derived from "pizza",
Prizza
was inspired by the shape of a slice of your favorite food.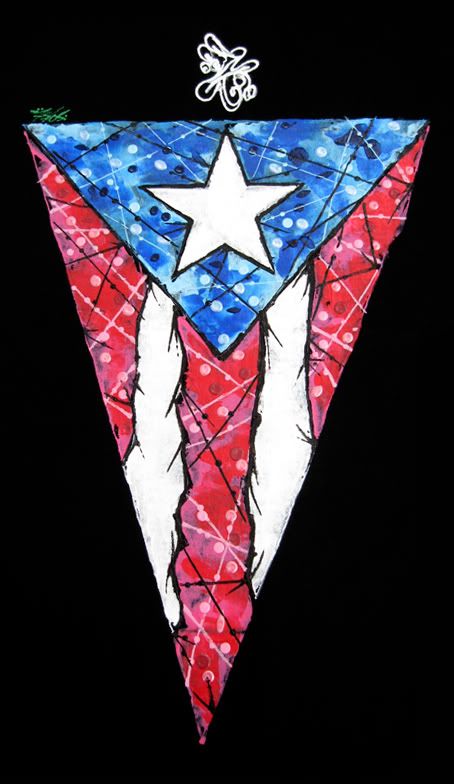 Hand-painted design features Metallic paint.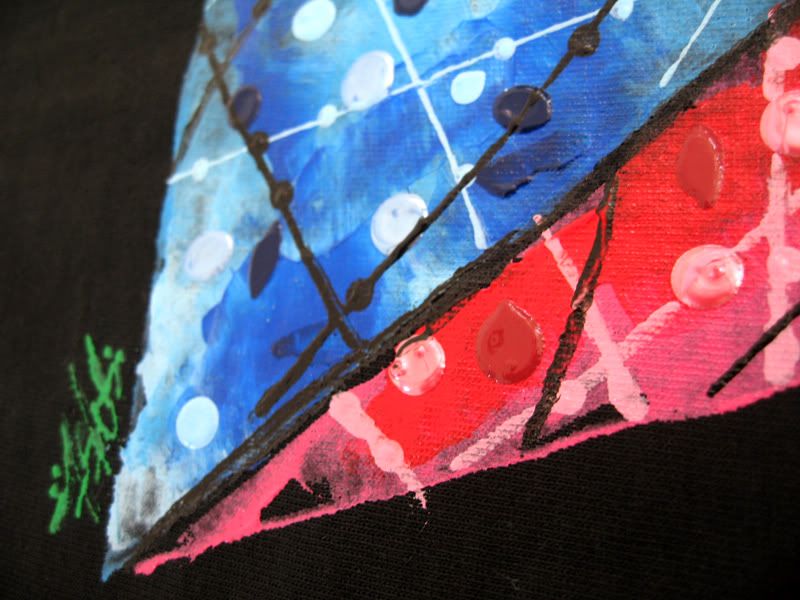 3-D paint makes the shirt what it is.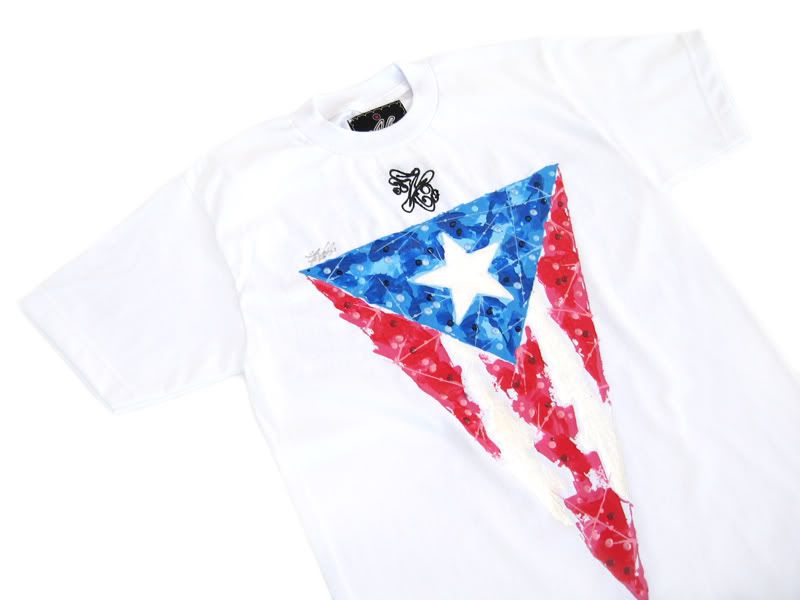 Prizza
also comes in White.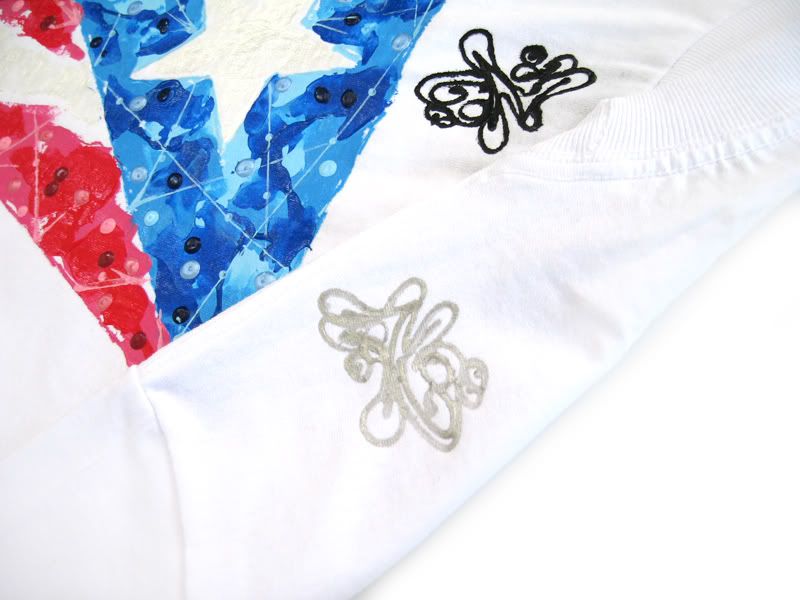 Metallic Silver logo on back of left shoulder.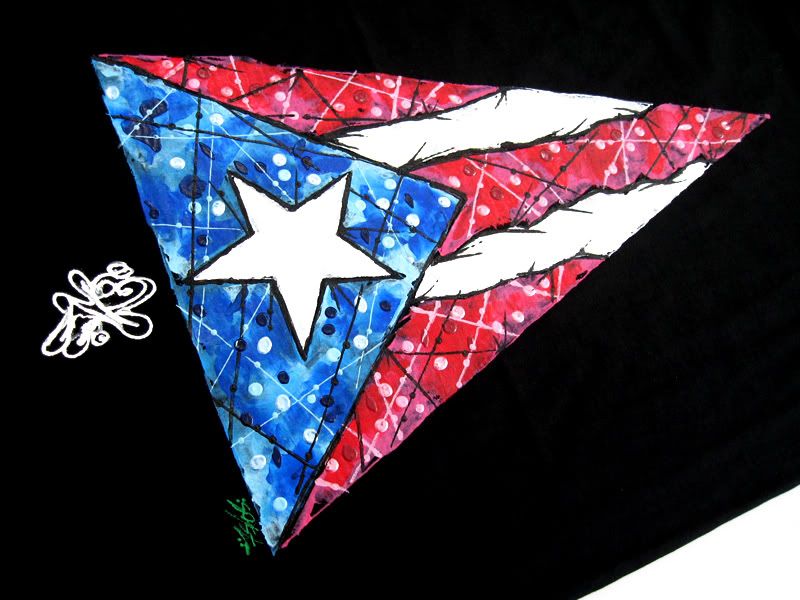 Prizza
& more Boricua! designs are now available
here
.